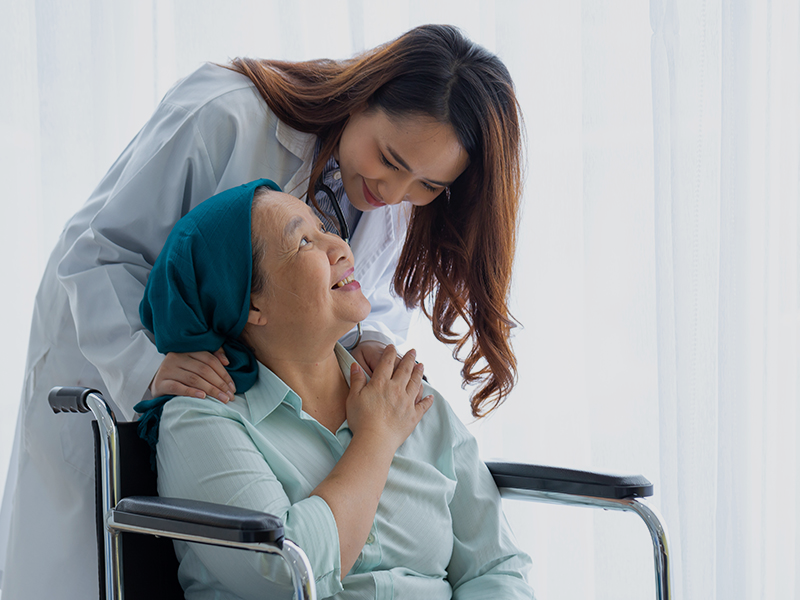 About Us
Cancer today continues to be a tremendous burden on America's healthcare system. According to the American Society of Clinical Oncology, 1.8 million people are diagnosed with cancer annually. 1,600 people die of cancer every day. Cancer touches everyone, and it is our team's belief that people want the most actionable, personalized, and accurate health information possible in the shortest amount of time.
CIRCULOGENE is on its way to becoming a top-tier biotech company by combining great talent and state-of-the-art laboratory equipment to address unmet needs for liquid biopsy. We have provided state-of-the-art results to over 25,000 cancer patients since our inception. Headquartered in Birmingham, AL with a laboratory in Pensacola, FL, and an interpretation laboratory in West Palm Beach FL, CIRCULOGENE is a rapidly growing, innovative leader in the field of liquid biopsy.
Scientists have been on a quest to identify noninvasive cancer biomarkers to improve the diagnosis, treatment, and management of cancer. Their objective was to discover an effective, patient-friendly method to best identify, track and treat cancer in concert with the traditional, invasive tissue biopsies.
CIRCULOGENE will lead the transformation of cancer into a manageable disease.
Liquid Biopsy
Advances in bioinformatics, next-generation sequencing (NGS), and polymerase chain reaction (PCR) have enabled the medical field to discover biomarkers and subsequent cancer therapies targeting biopathways. The introduction of liquid biopsy has helped streamline the collection process and reduce the time to develop a personalized therapy based on the patient's molecular fingerprint or the molecular fingerprint of the tumor(s).
CIRCULOGENE's liquid biopsy services leverage proven technology and provide a noninvasive, cost-effective solution for high-sensitivity detection across a variety of samples. Our unique technology provides unprecedented, best-in-class information with an up-to-date clinical status in a more complete and accurate fashion.